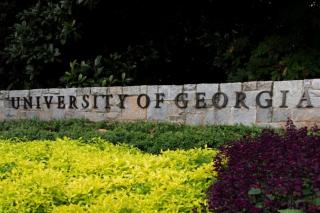 The University of Georgia has joined the Universities Studying Slavery Consortium to facilitate scholarly exchange and academic collaboration. 
The University's participation in the consortium follows the November 2019 awarding of a grant to a 21-member UGA academic team to study the history of slavery at UGA from the institution's founding in 1785 until the end of the Civil War in 1865.
The research team—which spans multiple schools, colleges and other units across the university—will conduct a multidisciplinary study of enslaved African Americans who labored on the UGA campus. In September, the team submitted a proposal, which was selected for funding by David Lee, vice president for research; Michelle Garfield Cook, vice provost for diversity and inclusion and strategic university initiatives; and Toby Graham, university librarian and associate provost.