Welcome to our Graduate Program
At the University of Georgia, themes of ecology and environment connect our cultural anthropologists, anthropological archaeologists, and biological anthropologists to one another and to scholars and practitioners beyond the department and the university. Our interdisciplinary and integrative connections give our work scholarly and practical relevance. We offer a Ph.D. in anthropology, and an anthropology and integrative conservation Ph.D. A master's degree is not required to apply to our Ph.D. program.
Program Information and Resources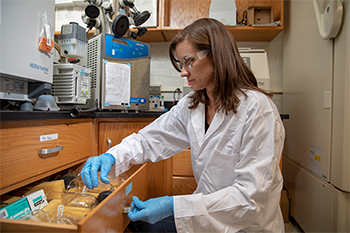 We have a strong culture of mentoring with students working closely with faculty and other students, often within lab groups concentrated around cultural, biological, and archaeological anthropology.
Graduate Degree Programs
Detailed information about our graduate degrees including the MA and PhD degrees.
How to Apply
Find application procedures for both the MA Anthropology program.
Graduate Courses & Course Schedules
See all course descriptions and up to date course schedules
Syllabi
Access syllabi for current and past Anthropology courses.
Graduate Student Handbook
The handbook outlines current complete degree requirements for a graduate degree in Anthropology from UGA.
PhD Student Checklist
Information, process, forms and deadlines for the Anthropology graduate degree programs.
FAQ
Frequently asked questions about the Anthropology Graduate Program
Assistantship Application
Completion of this form, when submitted no later than December 1st with your completed application, will insure that you are considered for a departmental assistantship upon successful admission to the Anthropology graduate program.
For those students currently enrolled in our program, the deadline for completion of this form is February 1st.
Current Graduate Students
See a listing of our current graduate students
Anthropology Graduate Student Organization (AGSO)
The AGSO represents graduate students' interests, facilitates professional development and hosts regular events.
Awards & Funding
We have different types of awards and funding available.