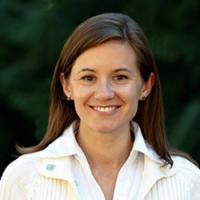 Assistant Professor
Director, Bioarchaeology and Biochemistry Laboratory
Name and appointments 
Laurie Reitsema, Assistant Professor 
Director, Bioarchaeology and Biochemistry Laboratory 
About  
I study human diet as a link between biology, culture and environment, focusing on stable isotope analysis of archaeological human skeletal remains. My bioarchaeological work is informed by ties to human biology and primatology. I chiefly work with European skeletal samples, and also use stable isotope analysis to study diet and stress among modern humans and non-human primates.
My research examines how humans come to embody biological and social aspects of their environments. I do this using a life history perspective, focusing both on proximate (e.g., developmental) and ultimate (e.g., sociopolitical) influences on human biology and behavior. Whereas proximately, adult health and disease is affected by the environment, individual aspects of physiology, and early-life growing conditions, ultimately, these stressors are tied to social and political factors such as structural violence, demographic transition, etc. My research incorporates human skeletal populations as well as extant non-human primates to tease apart the synergistic relationship between environmental impacts at multiple scales.
The Bioarchaeology and Biochemistry Laboratory is equipped to facilitate a wide variety of sample preparation for isotopic analyses, ranging from mineralized tissues, to soft tissues, to plant tissues. Some current projects are described below. 
Research projects 
My main research project is the Bioarchaeology of Mediterranean Colonies Project (BMCP) which I co-direct with funding from a NSF Research Experience for Undergraduates (REU) grant (website: https://research.franklin.uga.edu/reu/ ; student blog: https://anthroreublog.wordpress.com/about-2/ ). We examine biocultural consequences of colonization in the 8-5th c. BCE Greek Mediterranean, using interdisciplinary methods that characterize migration, health, and lifestyle changes. The scope of my research in colonization and culture contact extends to a second project on the Georgia coast, examining 16-17th c. Spanish missionization's impact on lifestyles and health of Guale indigenous Americans. In both projects, we examine biocultural consequences of culture contact at two scales: across generations at the colonies, and within an individual's lifespan, by studying weaning, and childhood and adult health, diet, and disease incidence.
A third project I co-direct examines early life impacts on later life health outcomes in wild gelada monkeys. Collaboratively, we are exploring the roles and interactions between early weaning – speculatively stimulated by male takeovers in this social, infanticidal primate – and development of the gut microbiome in affecting later life health, using a longitudinal approach. The microbiome mediates health, behavior, and social-ecological landscapes in ways that require living subjects to understand but can be extrapolated to past human health and disease.
In addition to these projects, I continue to conduct collaborative research into childhood diet and adult health in my field sites in North-Central Poland, and in mainland Italy.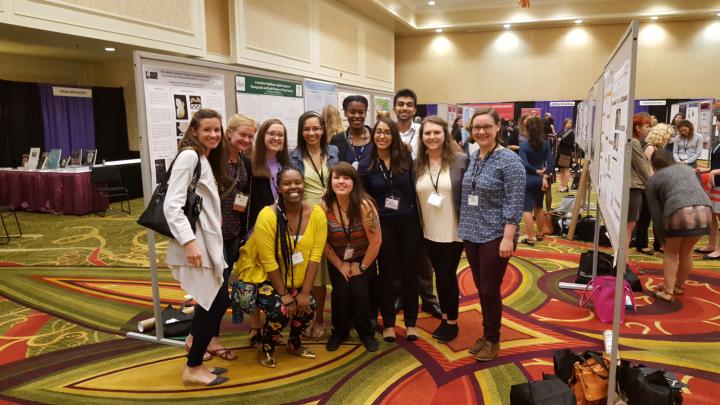 Current Graduate Students 
Carey Garland (ABD)
Sammantha Holder 
Katie Reinberger (ABD)
April Smith (ABD)
Education:
Ph.D. Anthropology, Anatomy minor. The Ohio State University 2012.   
Research Interests:
Biological anthropology, focus on bioarchaeology

Diet, nutrition, growth, development

Physiological adaptation and plasticity

Stable isotope biogeochemistry

Primate weaning ecology

Colonization and culture contact

Eastern Europe, Mediterranean region, southeastern United States
Of note:
2016 University of Georgia Franklin College of Arts and Sciences Outstanding Undergraduate Teaching Faculty 
2012-2014 American Association of Physical Anthropologists Early Career Mentoring Award 
Grants:
2016-2019         National Science Foundation Research Experience for Undergraduates (REU) Site (with Britney Kyle, co-PI, University of Northern Colorado).  "REU Site: Collaborative Research: Immersive Research in the Bioarchaeology of Greek Colonization, Sicily, Italy." $248,124 to L. Reitsema (total award: $378,887).
Selected Publications:
Journal articles:
(*= peer reviewed; **= invited, †=with students)
In press            Reitsema, L. J. Dietary Reconstruction from Bones and Teeth. International Encyclopedia of Biological Anthropology, Wenda Trevathan (ed).  John Wiley and Sons, Inc. * **
2017     Reitsema, L. J. Comment: Exploring Patterns and Pathways of Dietary Change:  Preferred Foods, Oral Health, and Stable Isotope Analysis of Hair from the Dani of Mulia, Papua, Indonesia by A. D. Somerville, M. A. Martin, L. P. Hayes, D. Hayward, P. L. Walker, and M. J. Schoeninger. Current Anthropology 58:49–50. **
2017     Reitsema, L. J., Kozłowski, T., Crews, D. E., Katzenberg, M. A., Chudziak, W. Resilience and Local Dietary Adaptation in Rural Poland, AD 1000-1400. Journal of Anthropological Archaeology 45:38–52. *
2016     Reitsema, L.J., Vercellotti, G., Boano, R.. Subadult Dietary Variation at Medieval Trino Vercellese, Italy, and Its Relationship to Adult Diet and Mortality. American Journal of Physical Anthropology 160:653–664. *
2016     Crowley, B.E., Reitsema, L.J., Oelze, V. M., Sponheimer, M. Advances in Primate Stable Isotope Ecology – Achievements and Future Prospects. American Journal of Primatology 78:995–1003. *
2016     Reitsema, L.J., Partrick, K. A., Muir, A. B. Inter-Individual Variation in Weaning among Rhesus Macaques (Macaca mulatta): Serum Stable Isotope Biomarkers of Suckling Duration and Lactation. American Journal of Primatology 78:1113–1123. *
2015     Reitsema, L.J., Brown, T., Hadden, C. S., Cutts, R. B., Little, M. E., Ritchison, B. T. Provisioning an Urban Economy: Isotopic Perspectives on Landscape Use and Animal Sourcing on the Atlantic Coastal Plain. Southeastern Archaeology 34(3):237-254. *
2015     Reitsema, L.J. Laboratory and Field Methods for Stable Isotope Analysis in Human Biology. American Journal of Human Biology 57 (5): 593-604. * **
2015     Reitsema, L.J., Muir, A. B. Growth Velocity and Weaning δ15N "Dips" During Ontogeny in Macaca mulatta. American Journal of Physical Anthropology 157 (2):347-357. *
2014     Osipowicz, G, Bokiniec, A., Kurzyk, K., Makowiecki, D., Bienias, D., Górzyński, T., Jankowski, M., Jędrychowska-Dańska, K., Kępa, M., Kozłowska, A., Kozłowski, T., Płoszaj, T., Pomianowska, H., Reitsema, L. J., Stepańczak, B., Szostek, K., Weckwerth, P., Witas, H. W. The Late Neolithic Sepulchral and Ritual Place of Site 14 in Kowal (Kujawa, Central Poland).  Praehistorische Zeitschrift 89 (2): 261–279. *
2014     Reitsema, L. J.,  McIlvaine, B. K. Reconciling "Stress" and "Health": What Can Bioarchaeologists Learn from the Other Subdisciplines? American Journal of Physical Anthropology 155 (2): 181–185. *
2014     Lopez, A., Bradley-Klug, K., Quinn, G., Reitsema, L. J., Ruble, K., Slifer, K. Adolescent Survivors of Childhood Cancer and their Perspectives of the Transition to Early Survivorship: An Exploratory Qualitative Investigation. Journal of Adolescent and Young Adult Oncology 3 (3): 130-137. *
2014     Kozłowski, T., Szostek, K., Reitsema, L. J., Osipowicz, G., Stepańczak, B., Płoszaj, T., Jędrychowska-Dańska, K., Pawlyta, J., Paluszkiewicz, Cz., Witas, H. W.. Osteological, Chemical and Genetic Analyses of the Human Skeletal Remains from a Neolithic Site Representing the Globular Amphora Culture (Kowal, Kuyavia region, Poland). Anthropologie 52 (1): 91-111. * **
2013     Reitsema, L. J., Kozłowski, T. Diet and Society in Poland before the State: Stable Isotope Evidence from the Wielbark Population at Rogowo. Anthropological Review: 76 (1): 1-22. * **
2013     Reitsema, L. J., Kozłowski, T., Makowiecki, D. Human-Environment Interactions in Medieval Poland: A Perspective from the Analysis of Faunal Stable Isotope Ratios.  Journal of Archaeological Science, 40: 3636-3646. *
2013     Reitsema, L. J. Beyond Diet Reconstruction: Stable Isotope Applications to Human Physiology, Health and Nutrition. American Journal of Human Biology, 25: 445-456. *
2012     Reitsema, L. J. Introducing Fecal Stable Isotope Analysis in Primate Weaning Studies. American Journal of Primatology 74: 926-939. *
2012     Reitsema, L. J.,Vercellotti, G.  Stable Isotope Evidence for Sex- and Status-Based Variations in Life-History and Diet at Medieval Trino Vercellese, Italy.  American Journal of Physical Anthropology 148: 589-600. *
2011     Reitsema, L. J., Crews, D. E.. 2011. Oxygen Isotope as a Biomarker for Sickle Cell Disease? Results from Transgenic Mice Expressing Human Hemoglobin S Genes.  American Journal of Physical Anthropology 145: 495-498.*    
2010     Reitsema, L. J., Crews, D. E., Polcyn, M. 2010. Preliminary Evidence for Medieval Polish Diet from Carbon and Nitrogen Stable Isotopes.  Journal of Archaeological Science 37: 1413-1423. *
Chapters in books:
(*= peer reviewed; **= invited, †=with students)
2016     Bojarski, J., Chudziak, W., Kozłowski, T., Reitsema, L. J. Early medieval chamber graves from the Chełmno Land. In: Błaszczyk, D., and Stępniewska D. (Eds), Burials in chamber graves in the Polish lands during the early Middle Ages. Warsaw University Press, Warsaw, pp. 102-121. [Book published in Polish with English summaries] * **
2016      Reitsema, L. J., Kozłowski, T., Jankauskas, R., Drążkowska, A., Krajewska, M. The diet of the Polish-Lithuanian Commonwealth social elites on the basis of analyses of stable carbon and nitrogen isotopes in skeletal remains. In: Drążkowska, A., Kozłowski, T., and Jankauskas, R. (Eds), Funerary culture of the elites of the First Republic in the sixteenth to the eighteenth century in the Crown and the Grand Duchy of Lithuania. Nicolaus Copernicus University, Toruń, pp. 230-245. [Book published in Polish with English summaries] * **
2014     Reitsema, L. J. Rekonstrukcja diety osobnika na podstawie analizy stabilnych izotopów:  przyczynek do poznania neolitycznych zachowań żywieniowych (Rozdział 12). [Diet reconstruction of a Globular Amphora Culture represented from feature 238 on the basis of stable carbon and nitrogen isotope evidence: A contribution to the knowledge of Neolithic dietary customs {Chapter 11}] In: Osipowicz, G. (Ed), Kowal 14 – Sepulchral and Ritual Place of People Representing the Globular Amphora Culture. Nicolaus Copernicus University, Toruń, pp. 172-178. [Book published in both Polish and English] * **
2014     Osipowicz, G., Bokiniec, A., Kurzyk, K.,  Makowiecki, D., Bienias, D., Górzyński, T., Jankowski, M., Jędrychowska-Dańska, K., Kępa, M., Kozłowska, A., Kozłowski, T., Noryśkiewicz, A., Płoszaj, T., Reitsema, L. J., Krzysztof Rumiński, J., Stepańczak, B., Szostek, K., Weckwerth, P., Witas, H. W. Miejsce sepulkralno-obrzędowe KAK ze stanowiska 14 w Kowalu w świetle wyników analizy pozyskanych źródeł - podsumowanie (Rozdział 17). Sepulchral-ritual place of the Globular Amphora Culture from the site 14 in Kowal in the light of the analysis of the obtained sources – a summary (Chapter 17)]  In: Osipowicz, G. (Ed), Kowal 14 – Sepulchral and Ritual Place of People Representing the Globular Amphora Culture. Nicolaus Copernicus University, Toruń, pp. 251-266. [Book published in both Polish and English] * **
2010     Reitsema, L. J. and Kozłowski, T. Wstępne sprawozdanie z analiz izotopowych szczątków ludzkich i zwierzęcych (A preliminary report of the isotopic analyses of human's and animal's bones). In: Chudziak, W. (Ed), Mons Sancti Laurentii, vol. 5, Wczesnośredniowieczne cmentarzysko szkieletowe w Kałdusie (Early mediaeval skeleton cemetery in Kałdus [site 4]). Nicolaus Copernicus University, Toruń, pp. 135-138. [Book published in Polish with English summaries] * **