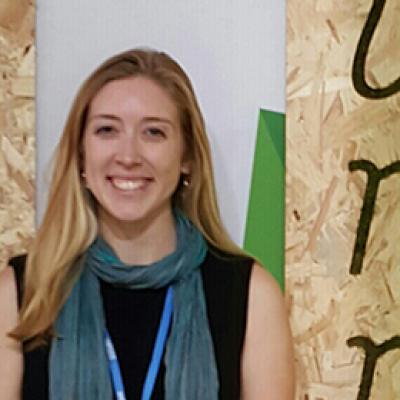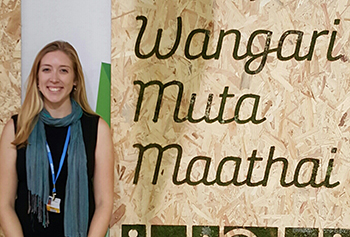 The photo was taken last December when I was
in Paris for COP 21, the UN climate conference.
I am standing next to the Wangari Maathai room.
She was a Kenyan scholar, member of Parliament,
and grassroots activist who championed reforestation, women's rights, and democracy,
and was awarded a Nobel Prize in 2004.
She was truly a remarkable woman, and I had the joy of meeting her when she came to speak at my school when I was an undergrad in 2009. 
Part of my intention with sharing this photo is to spark curiosity about her—
http://www.greenbeltmovement.org/wangari-maathai 
Education:
Southwestern University, Georgetown, TX.
major: animal behavior
minor: environmental studies