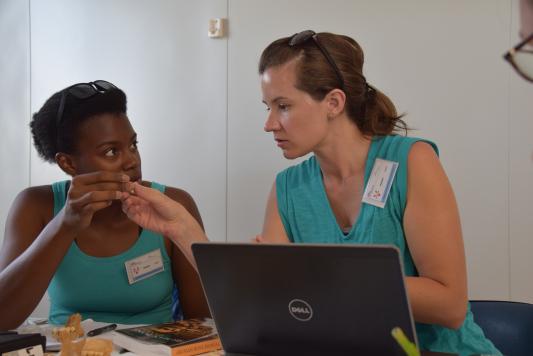 Bioarchaeologist Laurie Reitsema (right) recently shared with Athens community participants the research findings made following the discovery of a local cemetery where slaves had been interred. The project began when the unmarked graves were discovered during the Baldwin Hall reservations in 2015. She shared the DNA results of those individuals whose remains could be tested among the 105 burials. Reitsema said further historical and bioarchaeological work could be done to learn about those buried, but distributed a survey measuring opinions among the listeners.
"Neither my colleagues nor I want to continue with the project unless we have community support," said Reitsema. "It seems to me there's a lot."
Learn more about her talk here.
Photo credit: Student of Laurie Reitsema