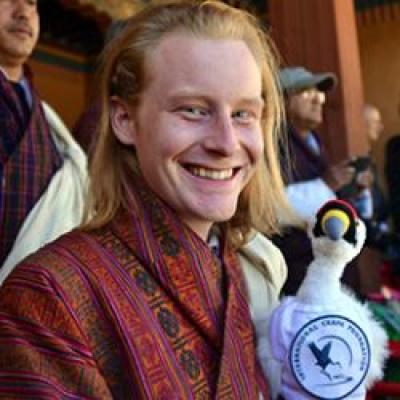 PhD Student, Integrative Conservation (ICON) & Anthropology
Research Partner, Royal Society for Protection of Nature (RSPN), Thimphu, Bhutan
Contact
Office:
Center for Integrative Conservation (CICR)
Homes-Hunter Academic Building, Room 325
Education:
BA Anthropology, Luther College 2011
BS Biology, Luther College 2011
Research Interests:
Community-based conservation; Applied anthropology; Ethno-ecology; Ornithology, Bhutan
About My Research
In my research, I draw on the anthropology of place and landscape to explore the spatial dimensions of community-based crane and heron conservation in Bhutan.  I focus on the entanglements between lived religion, place-based local deities, revered species, important bird areas (IBAs), and adaptive beliefs/traditions in the context of NGO conservation practice and protected area management. In collaboration with the Royal Society for Protection of Nature (RSPN), our research explores collaborative & participatory mapping methodologies to better understand the complexities of conservation spatiality in communities where you find black-necked cranes or white-bellied herons, and in the process aims to create dynamic, community-owned Story Maps.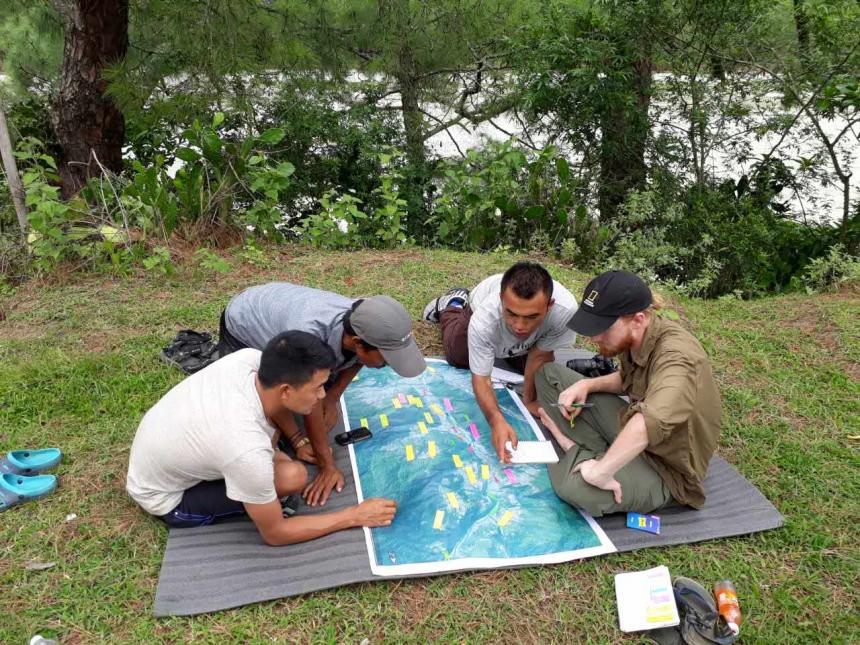 Grants:
2016, National Geographic Society Young Explorers Grant
2016, Interdisciplinary and Innovative Research for Doctoral Students Grant
2014, International Crane Foundation (ICF) Grant
Selected Publications:
Hecht, David M. 2011. Acknowledging spiritual realities-ecological knowledge, cultural connections, and spiritual agency in Dai Theravada Buddhism -- Lambda Alpha Anthropology Honor Society Journal, v.41, p.15-22