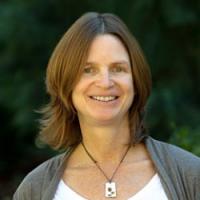 Education
Ph.D. Anthropology, University of Georgia 2001
B.S. Agricultural Engineering, Cornell University 1991
Expertise & Interests
I have a diverse set of interests and expertise spanning applied and academic research traditions, social and biophysical sciences, and different world regions (Africa, Asia, Latin America). Yet a few common strands give coherence to current and past work: (i) a keen interest in institutions and governance (framed broadly as including rules, processes and power dynamics); (ii) an interest in untangling the complex set of factors structuring human-environmental relationships; and (iii) an intention to strengthen the linkages between research, policy and practice. Specific areas of current work include the following:
* Customary land rights (threats to, governance of)
* The governance of tropical forests
* The governance of multi-functional, multi-actor landscapes
* Community-based natural resource management and self-governance of the commons
* Commercial pressures on land and forests
* Biofuels (social and environmental impacts of, governance of)
* Integrated natural resource management
* Multi-stakeholder collaboration and institutional innovation
Research Projects
The primary focus of my current research involves understanding how the recent surge in large-scale land acquisitions in developing countries has shaped social and environmental outcomes and customary land and resource tenure, and the formal and informal institutional factors mediating these outcomes. I am also working in northern Kenya to explore the dynamics of self-governance of pastoralist group ranches in the context of limited livelihood options and a growing presence of conservation interests and actors. Together with a group of graduate students, I have recently begun collaborating with the Athens Land Trust to explore how to enhance equitable access to USDA-NRCS conservation easement programs. I am also working to publish the results of collaborative work to support government policy-makers and non-governmental organizations in Mozambique to better defend customary land and resource tenure and pursue rural investment models which generate durable shared value for local communities. All of my recent work reflects a broader interest in natural resource governance, and how formal and informal institutions at multiple levels shape patterns of marginalization and opportunity.
Grant Support
08/13 $250,000 Collaborative Research Grant, National Science Foundation Coupled Human-Natural Systems research program (ecological, social and institutional factors shaping the resilience of pastoralist systems in transition)
05/13 $125,000 Collaborative Research Grant led by Eduardo Mondlane University, Mozambique (documentation of lessons learnt in Community Land Initiative efforts to safeguard customary rights and leverage improved livelihoods in the context of the recent wave of land-based investments)
11/09 $1.2M Collaborative Research Grant, BMZ (impacts of Chinese investment in Africa)
05/08 $2.4M Collaborative Research Grant, EC (bioenergy, deforestation and trade-offs
04/08 $120K Research Grant, IDRC (Programme-wide support to Climate Change Adaptation in Africa grant recipients in participatory action research)
12/06 Travel Grant, Future Environmental Trends conference, TERI, IDDRI and VEI
6/06 Travel Grant, IASCP Meetings (Bali), CAPRi
6/06 Secured EU funds for research manager position and capacity building to support AHI regional program
3/06 Financial Support to present keynote address at the Mountain Symposium (Chiang Mai), The Uplands Program and German Research Foundation
3/06 Travel Grant, Society for Applied Anthropology meetings (Vancouver), IDRC
10/05 Travel Grant, Gender and Collective Action Workshop (Chiang Mai), CAPRi
9/04 $125K Research Grant, Collective Action and Property Rights Program of the CGIAR.
8/04 Travel Grant, IASCP Meetings (Oaxaca), IDRC
5/00 Travel Grant, Conference of Latin Americanist Geographers (Spain), V.P. for Research and Anthropology Deptartment (UGA)
11/00 Secured U.S.A.I.D.–A.L.O. grant for UGA-Palestinian collaboration in Law
10/00 Travel Grant, AAA Meetings (San Francisco), UGA Graduate School
8/00-5/01 Scholarship for Finishing Year Doctoral Students, UGA Graduate School
6/98-9/99 Doctoral research grant, Wenner Gren Foundation for Anthropological Research
5/98-4/99 Research Grant, Secretary of Culture of Amazonas State, Brazil
Selected Publications
2015
German, L. (2015) The global land rush: Implications for agricultural communities. CAB Reviews.
2014
German, L. (2014) Multi-sited governance of large-scale land acquisitions: Mapping the terrain. Review of Policy Research 31(3): 218-252.
German, L. with A. Mandondo, F. Paumgarten and J. Mwitwa (2014) Shifting rights, property & authority in the forest frontier: 'Stakes' for local land users and citizens. Journal of Peasant Studies 41(1): 51-78.
Mandondo, A. and L. German (2014) Customary Rights and Societal Stakes of Large-Scale Tobacco Cultivation in Malawi. Agriculture and Human Values. doi 10.1007/s10460-014-9514-6.
Mandondo, A., L. German, H. Utila and U.M. Nthenda (2014) Assessing societal benefits and trade-offs of tobacco in the Miombo woodlands. Human Ecology 42(2014): 1-19.
Schoneveld, G.C. and L. German (2014) Translating legal rights into tenure security: Lessons from the new commercial pressures on land in Ghana. Journal of Development Studies 50(2): 187-203.
2013
German, L. and D. Gumbo with G. Schoneveld (2013) Large-Scale Land Acquisitions: Exploring the Marginal Lands Narrative in the Chitemene System of Zambia. QA - Rivista dell'Associazione Rossi-Doria 2(2013): 109-135.
German, L., G. Schoneveld and E. Mwangi (2013) Contemporary processes of large-scale land acquisition in