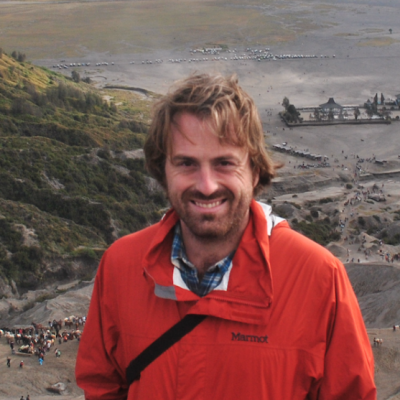 Walker DePuy is a doctoral candidate in the Anthropology and Integrative Conservation Ph.D. program.  Broadly interested in how anthropology can bridge issues of sustainable resource management and conservation justice, his dissertation studies the multi-scalar pursuit of rights-based conservation across an Indonesian REDD+ landscape.  This work builds on research with the Center for International Forestry Research (CIFOR) on enabling conditions for participatory forest carbon accounting in Indonesia.  He has previously conducted fieldwork in Central Kenya unpacking the political ecology and cultural geography of a highly biodiverse, post-colonial landscape there.
Education:
M.S. Environmental Justice, University of Michigan, 2011
African Studies Certificate, University of Michigan, 2011
B.A. Sociology/Anthropology, Carleton College, 2006
Environmental and Technology Studies Concentration, Carleton College, 2006
Research Interests:
Political ecology, science and technology studies (STS), environmental governance, conservation science and practice, climate change, East Africa, Southeast Asia
Grants:
Wenner-Gren Dissertation Fieldwork Grant, 2016
Fulbright Student Research Grant, 2016
American Institute for Indonesian Studies International Research Fellowship, 2016
University of Michigan Center for African Studies Initiative Research Grant, 2010
University of Michigan Rackham Graduate School Research Grant, 2010
University of Michigan SNRE Master's Thesis Research Grant, 2010
University of Michigan International Institute Experiential Learning Fund, 2010
Selected Publications:
Felker, M.E., I.W. Bong, W.H. DePuy, and L.F. Jihadah. 2017. Considering Land Tenure in REDD+ Participatory Measurement, Reporting, and Verification: A Case Study from Indonesia. PLoS ONE 12(4): e0167943. 
Boissière, M., L. Felker, G. Beaudoin, I.W. Bong, S.D. Hawthorne, W.H. DePuy, D. Ekowati, L. Farida, C. Hofstee, A.V. Praputra, S. Rafanoharana, G.A. Seta, W. Ullah, and A. Wijaya. 2014. Estimating carbon emissions for REDD+: The conditions for involving local people. Perspective: Climate Change, No. 30. CIRAD.
DePuy, W., V. Benka, A. Massey, S. Deem, M. Kinnaird, T. O'Brien, S. Wanyoike, J. Njoka, B. Butt, J. Foufopoulos, J. Eisenberg, and R. Hardin. 2014. Q Fever Risk Across a Dynamic, Heterogeneous Landscape in Laikipia County, Kenya. EcoHealth 11(3): 429-33.