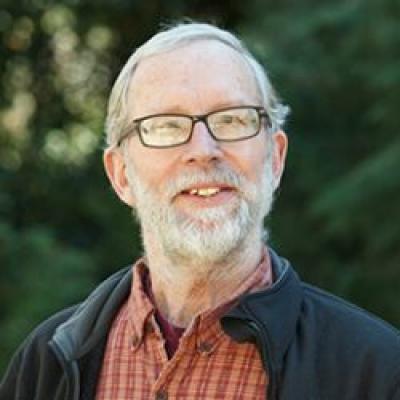 About
"Anthropology is the essential field." Kowalewski was raised in rural Lancaster County, PA. First field school in Utah, 1967, and first fieldwork in Oaxaca, 1970. Assistant professor at Lehman and Hunter, CUNY, 1975-1977. Has lived in Athens since 1978. Major field projects in Oaxaca in 1974, 1977, 1980, 1983, 1990, 1999, 2008, 2009, 2011, funded by NSF, NGS, SSRC, SSHRC, Harp Foundation.
Research projects
Recorrido Arqueológico de Coixtlahuaca
Current Graduate Students
Stefan Brannan
K. C. Jones
Edgar Alarcon
Education:
PhD University of Arizona 1976
BA, DePauw University 1969
Of note:
Fellow, American Association for the Advancement of Science
Research

Research Interests:

Regional analysis, economic anthropology, demography, historical ecology, archaeology & history, Mesoamerica, Southeast, Southwest
Selected Publications

Selected Publications:

Kowalewski, Stephen A. 2012  A Theory of the Ancient Mesoamerican Economy. Research in Economic Anthropology 32:187-224.
Kowalewski, Stephen A. 2012 Two Metaphors and a Myth. Soocial Evolution & History 11(2):64-67.
Kowalewski, Stephen A., and Luis Barba Pingarrón 2012 Ignacio Bernal en Coixtlahuaca. In Homenaje a Ignacio Bernal, edited by Nelly M.Robles García, pp. 57-68. Instituto Nacional de Antropología e Historia, México, D.F.
Steere, Benjamin A., and Stephen A. Kowalewski 2012 Wealth Stratification in Ancient Mesoamerica. Social Evolution & History 11(1):20-48.
Kowalewski, Stephen A. 2013 The Work of Making Community. In From Prehistoric Villages to Cities: Settlement Aggregation and  Community Transformation, edited by Jennifer Birch, pp. 201-218. Routledge, New York.
Leigh, David S., Stephen A. Kowalewski, and Genevieve Holdridge 2013 3400 Years of Agricultural Engineering in Mesoamerica: Lama-Bordos of the Mixteca Alta, Oaxaca,  Mexico. Journal of Archaeological Science 40:4107-4111.
Kowalewski, Stephen A. in press Antes de Antequera. In La ciudad de Oaxaca; pasado, presente y futuro. 2 vols. coordinado por Carlos  Sánchez Silva. Grupo Milenio-UABJO-Gobierno del Estado de Oaxaca, Oaxaca, México.in press It Was the Economy, Stupid. In Alternative Pathways to Complexity: A Collection of Essays on Architecture, Economics, Power, and Collective Action, edited by Lane F. Fargher and Verenice Y. Heredia Espinoza. University Press of Colorado, Boulder.