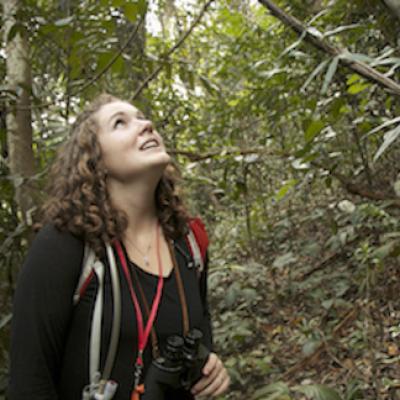 PhD Student, Department of Anthropology and Integrative Conservation, University of Georgia
Contact Info
About My Research
My research interests lie at the intersection of primate behavior, multispecies ethnography, and the anthropology of conservation. Specifically, I seek to employ methodological pluralism in order to assess both the "human perspective" and the "primate perspective" of human-primate coexistence. My master's research took an ethnoprimatological approach to examine human-moor macaque (Macaca maura) interactions in South Sulawesi, Indonesia, using social network analysis and semi-structured interviews to explain why humans and macaques interact with one another. Through this project I developed interests in the phenomenological aspects of human-primate encounters, the role of embodied communication in interaction, and primates' role in actively shaping human-primate dynamics. For my dissertation research, I hope to merge ethnoprimatology and multispecies ethnography to contribute to the continued coexistence of humans and primates in Indonesia.
Literature that has been especially influential in shaping my research interests include: animal communication studies, ethnoprimatology studies, human-animal studies research and multispecies ethnography, ontological anthropology studies, and work by various literary figures, including Mary Oliver and Antoine de Saint-Exupéry.
About Me
I found my way to anthropology through a meandering academic route that included stops along the way in literature, pre-veterinary science, and animal behavior and cognition. I completed my B.A. in anthropology at the University of Georgia in 2014, and continued on to pursue my M.A. at San Diego State University. Although my "official" fields of study are all anthropology, I strive to maintain broad academic training across multiple fields, which I believe facilitates integrative research and promotes academic creativity. I am constantly amazed at the complexity and brilliance of animals (including humans!) and am consistently humbled by how much we have to learn about nonhuman beings. In my spare time I enjoy hiking, experimenting with cooking, and narrating my pets' thoughts. As an Anthropology and Integrative Conservation student, I look forward to pursuing my interests in human-primate relationships and coexistence, and hope I can contribute a little to primate conservation along the way.
Education:
M.A., Anthropology, San Diego State University (2018)
B.A., Anthropology, University of Georgia, magna cum laude (2014)
Research

Research Interests:

Behavioral ecology, human-wildlife interaction, multi-species ethnography, anthropology of conservation
Grants:
Awarded while affiliated with UGA
2018, Fulbright-Hays Scholarship (Group Projects Abroad)
2018, Innovative and Interdisciplinary Research Grant 
Previous grants, awards, and scholarships listed in CV.