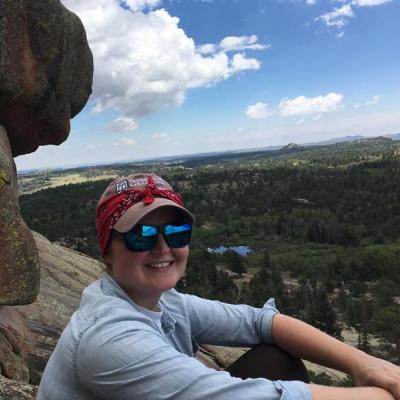 Education:
Ph.D. Anthropology, University of Georgia (2014-present)
B.A. Anthropology, University of Georgia (2012)
Of note:
2017 Innovative and Interdisciplinary Research Grant, University of Georgia Graduate School ($2500)
2017 Norman Herz Small Grant for Student Research, Center for Applied Isotope Studies ($500)
2016 Joshua Laerm Graduate Research Award, Georgia Museum of Natural History ($1000)
2016 Society for Georgia Archaeology Graduate Research Grant ($2000)
2016 Willson Center for Humanities and Arts Graduate Research Award, University of Georgia ($1000)
2014-2016 Graduate School Assistantship, University of Georgia, Research Assistantship ($24,000/year)
2012 Department of Anthropology Head's Award, University of Georgia ($100)
2012 Georgia Academy of Science Outstanding Undergraduate Student Paper ($100)
2010 Brian Daniel Gumbert Award in Archaeological Field Studies, University of Georgia ($250)
 
Research

Research Interests:

Archaeology and history of southeastern North America; settlement archaeology; regional-scale archaeology; chronology-building; hunter-gatherers; sociocultural transitions; environmental archaeology; behavioral ecology; territoriality; mobility; Native American studies; multiscale modeling; geographic information systems (GIS)
Selected Publications

Selected Publications:

Speakman, R.J., C.S. Hadden, M.H. Colvin, J. Cramb, K.C. Jones, T. W. Jones, C. L. Kling, I. Lulewicz, K.G. Napora, K.L. Reinberger, B.T. Ritchison, M.J. Rivera-Araya, A.K. Smith, and V.D. Thompson.

2018 Choosing a Path to the Ancient World in a Modern Market: The Reality of Faculty Jobs in Archaeology. American Antiquity, in press.