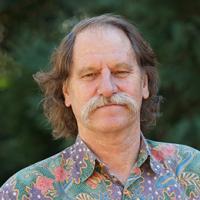 Education
Ph.D. Anthropology, University of Michigan 1992
Expertise & Interests
Environmental Anthropology
Cultural politics of conservation
Political ecology
Transnational environmental movements and institutions
Hunter-gatherers
Tropical adaptations
Insular Southeast Asia.
Research Projects
My research links anthropology and conservation. I have a long-standing interest in the human ecology of Southeast Asia, particularly with respect to issues of environmental degradation.
Of Note
2005 Lourdes Arizpe Award in Anthropology and Environment, American Anthropological Association
Selected Publications
Brosius, J. Peter. 2004. "Indigenous Peoples and Protected Areas at the World Parks Congress." Conservation Biology 18(5): 609-612.
Mascia, Michael, J. Peter Brosius, Tracy Dobson, Bruce Forbes, Leah Horowitz, Margaret McKean and Nancy Turner. 2003. "Conservation and the Social Sciences." Conservation Biology 17(3): 649-650.
Brosius, J. Peter. 2003. "Voices for the Borneo Rainforest: Writing the History of an Environmental Campaign." In Imagination and Distress in Southern Environmental Projects, ed. Anna Tsing and Paul Greenough, 319-346. Durham: Duke University Press.
Current Graduate Students
Heather Gallivan
Elaina Lill
Ann MacFadyen