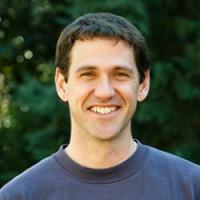 I didn't always plan to be an anthropologist. However, during an undergrad anthropology course I realized that the field of anthropology would provide an excellent arena to pursue my innate curiosity about the diversity of people and their interactions with each other and their environments. My goal as an anthropologist is to pursue research that is intellectually challenging and that enhances our abilities to resolve complex social and environmental issues. My intellectual interests span scales that include individual households, communities, watersheds, regions, and nations. I also am an ardent believer in an interdisciplinary approach to framing and exploring research questions.
Education –  
Ph.D. Anthropology, Remote Sensing minor. University of Arizona 2005 
Expertise and interests 
In my professional life I have worked extensively in Latin America and the Caribbean, with a particular focus in Northeast Brazil and the Brazilian Amazon. I have also been involved with work in Africa including the countries of Mozambique, Angola, and The Comoros. 
I use a range of participatory methodologies as well as quantitative tools in my research, which include GIS and remote sensing. 
My research explores relationships between humans, climate and their natural environments. Particular fields of interest include: Vulnerability and adaptation studies; food security; global climate and environmental change; land-use and land-cover change; international development; and water resources management. 
Associate Editor – Anthropocene - http://www.journals.elsevier.com/anthropocene/ 
Subject Editor – Ecology & Society - http://www.ecologyandsociety.org/ 
Courses Taught 
ANTH 1102 Introduction to Anthropology
ANTH 3150 Waterworlds
ANTH 4070 Cultural Ecology
ANTH 4560 Anthropology and Development
ANTH 8630 Research Design and Proposal Development
Social Ecological Systems and Resilience Studies
Human Dimensions of Environmental Change
Adaptive Management of Drought Risk as a Strategy for Reduction of Climate Change Impacts. 
National Council for Scientific and Technological Development (CNPq – Brazil). 
This interdisciplinary project focuses in two large watersheds in Brazil – the Jaguaribe Valley in Ceará, and the Paraíba Valley in São Paulo. The objectives are to analyze current and future drought risk for the diverse stakeholders and to propose adaptive management guidelines to reduce vulnerability to climate change and diminishing water availability. The project is led by researchers at the Federal University of Ceará in collaboration with hydrologists, climatologists, agronomists, and demographers from Brazilian, US, and German Universities. Our contributions include analyses that assess current conditions and the development of future scenarios related to: a) differential vulnerabilities among populations and economic sectors; b) organizational components of watershed management and the diverse water governance institutions; c) how water ethics are implicated in defining water problems and in management decisions.  
The Relative Importance of Generic vs. Specific Capacity in Addressing Drought Vulnerability in NE Brazil. 
National Science Foundation  
This project leverages a unique research design, covering two severe drought events 14 years apart, to ask fundamental questions about climate vulnerability, adaptation, disaster risk and adaptive capacity. Ceará, Brazil is a state in which two million people reside in rural areas and earn a living off the land. Debilitating droughts are a regular occurrence in this semi-arid region and one of our research objectives is to understand how vulnerability to drought at the household level has changed through time as a function of government-led interventions in specific and generic adaptive capacities. Specific capacities refer to those that associated specifically with climate risk reduction (e.g. early warning systems. Irrigation schemes, crop insurance). Generic capacities are associated with fundamental human development goals (health, education, wealth).  We also explore the ways in which the two types of capacities relate to each other, both in terms of their relative importance in defining overall adaptive capacity and in terms of how they may create synergies or be mutually conditioning. 
Participação Comunitária e Gestão Municipal na  Cidade de Fortaleza. 
(Community Participation and City Management in Fortaleza).  Ceará Foundation for Scientific Development and Technology (FUNCAP) 
This project takes place in the metropolitan region of Fortaleza, Ceará. More than three million people live in the city, many of them in the urban periphery, a space that is characterized by a lack of public investment and integration and in the words of the residents "abandoned" by the political system.  The work, based on a participatory methodology which includes participatory GIS, is an exploration of ways in which participatory engagements weaken traditional bonds of power among the very poor and provide alternative channels of access to the public services for which residents are eligible because of their status as citizen and not because they have a powerful patron. We work in partnership with several universities from the city, but the research team is comprised of people (with ages ranging from high school students to grandparents) that are from the neighborhoods in which the project is active. Together we are organically developing methods for engagement and articulation with the public sector.  
Human and Natural Forcings of Critical Zone Dynamics and Evolution at the Calhoun Critical Zone Observatory (CZO). 
National Science Foundation 
The term critical zone refers to Earth's outer skin and includes air, soil, rock, water, and organisms. In contrast to many critical zone (CZ) studies, the Calhoun CZO includes humans in its conceptual framework. The Calhoun is an Experimental Forest Station set in the Sumter National Forest in South Carolina. The interdisciplinary research, led by Duke University, is designed to improve the understanding of the dynamics and evolution of biota, landforms, soils, saprolites, and sediments that comprise Critical Zones (CZ) of the Southern Piedmont of North America. I work in partnership with an environmental historian to develop insights into the reciprocal relationships between humans and CZ processes in historical and contemporary times. My research is directed towards a) understanding how natural and human-induced changes in the CZ interact with human livelihoods, adaptation, and governance; and b) the implications of these insights for resource management. While much of the CZO is focused on the experimental station, our research also expands into the wider region.  
 
Grant support
National Science Foundation  

National Oceanic and Atmospheric Administration  

Government of Ceará  

Northeast Development Bank of Brazil  

National Council for Scientific and Technological Development (CNPq Brazil) 
Of note 
Associate Editor, Anthropocene 
This is a new interdisciplinary journal from Elsevier that addresses the reciprocal relationships between humans and the environment. It focuses on the nature, scale, and extent of the interactions that people have with Earth in the past and present. 
My role as Associate Editor is to help develop a robust representation of social science theory and empirical research for the journal. 
http://www.journals.elsevier.com/anthropocene/ 
 
Recent publications 
​Nelson, D.R., M.C. Lemos, H. Eakin, Y.J. Lo. 2016. The limits of poverty reduction in support of climate change adaptation. Environmental Research Letters. 11:094001.
Barbosa, R., D.R. Nelson. 2016. The use of support vector machine to analyze food security in a northeastern region of Brazil. Applied Artificial Intelligence. 30(4):318-330.
Lemos, M.C., Y.J. Lo, D.R. Nelson, H. Eakin. 2016. Leveraging generic and specific capacities to reduce vulnerability to drought in NE Brazil. Global Environmental Change.39:170-179.
Eakin, H. C., M. C. Lemos, and D. R. Nelson. 2014. Differentiating capacities as a means to sustainable climate change adaptation. Global Environmental Change 27:1–8.
Nelson, D. R., FA de Souza Filho, TJ Finan, and S Ferreira. 2014. Trajectories of adaptation: A retrospectus for future dynamics. In Social-ecological Systems in Transition. S. Sakai and C Umetso eds. Global Environmental Series, Springer, Tokyo, Japan
Current Graduate students 
Shelly Biesel 
Jonathan Hallemeier 
Emily Horton 
Michael Lonneman 
John McGreevy