Certificate in Women's Studies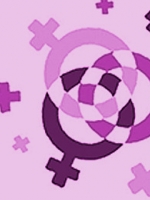 The purpose of the certificate is to expose students to the rapidly expanding interdisciplinary scholarship on women that might otherwise be neglected in their traditional curricula. Interested graduate students must first contact the program advisor to submit an application and to select an interdisciplinary program of study.
Native American Studies Certificate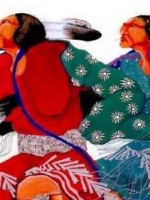 The core of INAS' instructional mission is its undergraduate and graduate certificate programs. These programs permit students to earn UGA degrees in any field, while earning a separate credential attesting to special expertise in Native American Studies. We believe that a certificated degree in Native American Studies is an ideal springboard for any number of future endeavors.
Undergraduate Certificate Program In Latin American And Caribbean Studies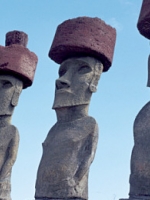 Students who earn a Certificate in Latin American Studies enhance their opportunities to work in international business and finance, consulting, international development, technology cooperation and in overseas positions with American companies in Latin America and the Caribbean. Besides their formal major, the certificate entitles the prospective UGA graduate recognition of his/her mastery of the language and culture of the region and facilitates more connections at the local level.
The Interdisciplinary Qualitative Studies Graduate Certificate Program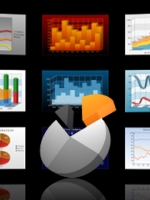 The Interdisciplinary Qualitative Graduate Certificate Program is an educational program to advance interdisciplinary inquiry through the pluralistic use of multiple methods. It seeks to generate knowledge for improving professional practice and advancing human understanding.
Geographic Information Science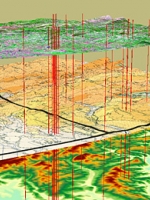 The Geographic Information Science Certificate Program is designed to prepare graduate and undergraduate students with the basic training necessary to enter the rapidly expanding field of geographic information science (GIS). There are three components to the curriculum: a set of prerequisite courses to gain entry to the program, a set of core courses required of all students enrolled in the certificate program, and a set of elective courses that permit exploration of more advanced themes in GIS and/or development of individual research projects or internships in GIS.
Environmental Ethics Certificate Program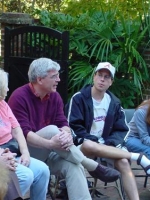 The Environmental Ethics Certificate Program (EECP) is a non-degree program offered at the University of Georgia as an enhancement to an undergraduate or graduate degree. The EECP is an interdisciplinary program, drawing faculty and students from many different departments on campus. We are formally part of the College of Environment and Design.
Certificate Program in Conservation Ecology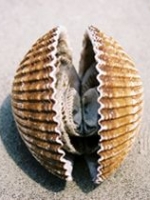 Students who earn this certificate will receive interdisciplinary preparation to handle the unique, multi-disciplinary problems associated with working in the area of conservation and sustainable development. Students in the natural sciences will add a social science perspective to their understanding of the ecology of development, and students in the social sciences will learn ecological principles so that their decisions can be grounded in biological fact.
Certificate Program in Archaeological Sciences (CPAS)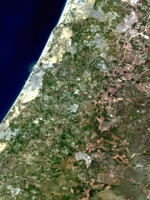 Archaeology, by its very nature, is interdisciplinary, and he development of more and more scientific applications has increased this characteristic. Indeed, today, the archaeological sciences permeate modern archaeological research. It is no longer possible to study archaeology without being familiar with an often bewildering and steadily increasing variety of scientific applications, including GIS, palynology, stable isotope analysis, chemical analysis of glazes, and a variety of dating techniques, such as TMS, TL, OSL, AMS radiocarbon. On the UGA campus, there is significant interest in archaeology and its scientific applications among students in anthropology, art, biology, classics, ecology, forestry, geography, and geology. The goal of the CPAS is to consolidate and coordinate the archaeology curriculum so as to facilitate broader participation from across campus and expose students to the true scope of archaeology as a discipline.
Certificate in African Studies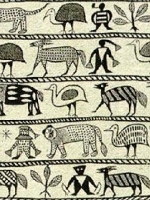 The certificate program in African Studies is designed for the student who wishes to learn about Africa generally, and to focus on a specific sociocultural aspect of the of the region, for example, language, religion, or literature. In addition to providing regional education, the certificate program offers students an opportunity to complement majors in a wide array of disciplines including anthropology, sociology, geography, business, journalism, and education. Students can simultaneously satisfy the requirements of the certificate program while completing their college and university electives requirements. For specific program requirements, contact the director of the African Studies Program.